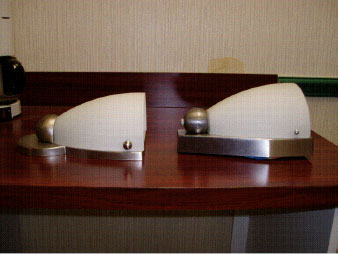 Definitions:
---
"Value has been defined as a ratio between 'Quality & Cost', 'Performance & Resources', 'Satisfaction of Needs & Use of resources' and 'Benefits & Investment'. All those ratios and others are acceptable, as long as, on one side lies the satisfaction of an explicit or implicit need - and on the other, the resources invested to achieve it."
"Value Analysis (VA) and Value Engineering (VE) are specific value methodologies aimed at improving existing products or developing new products. Products can include both goods and services."
This is not a new process. Can we do it better? Can we do it for less?
We At Frazee INC. Are Experts At Cost Reductios Or Value Engineering
An effective strategy looks for cost-effective alternatives in processes, schedules and purchasing. Can you run two crews at the same time to minimize a floors downtime? If you double the crew, does it double the cost? What is the lowest occupancy time? What is the impact to your guests?
Frazee Inc. has been in the market place for over 35 years renovating luxury and major brand hotels. During this period we have developed a proven methodology for the renovation process and have assembled a network of national and overseas suppliers. These vendor relationships offer us the ability to create material alternates as well as provide logistical savings for a project. We work closely with the ownership and the designer to achieve these savings with cost options that will not compromise the quality and aesthetics of the design intent.
Frazee Inc. develops estimates using labor, material and equipment required to provide an accurate cost that can be easily updated as labor/equipment rates or material costs change. Once the estimate is completed, it is compared to the budget and a schedule may be developed, along with any potential value engineering considerations. As in any value engineering package there are going to be tradeoffs - particularly in your larger projects. You might create a material savings but add material lead-times. These are just a few considerations that we employ during our VE analysis.
What Are The Benefits With Value Engineering Your Project?
A typical 500 room renovation can cost millions of dollars depending on the scope and specifications of the renovation. If you can VE $200 per room, you recoup 100k.
Generally the owner will hire a designer to help create a specific look or package that will become the basis for the renovation package. Designers are a great source for your new look and feel, but they seldom look to save you money. Are your best interests being served? Or are the designers interests simply being fulfilled?
What are the impacts of changing out a toilet or a faucet? Granite or tile? Or a light fixture? What are the long term maintenance issues? Can you easily service these products? Are the parts readily available? Does the item provide the look and feel you are trying to achieve? What is the lead-time impact? Do the savings justify the change?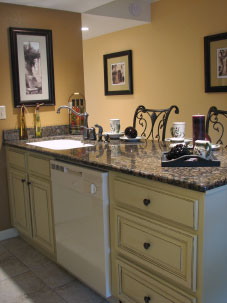 WITH ANY RENOVATION PROJECT, there are opportunities to keep budgets in check through value engineering. By taking a hard look at individual project components, we can zero in on more cost-effective alternatives. Typically, value engineering produces economies through different materials, warehousing and logistics, changes in the design or more efficient construction methods; the cumulative effect of which can have a dramatic impact on the bottom line and schedule thus providing a savings.
Financially speaking; value engineering can mean the difference between whether your project gets built or continues to remain on the drawing board.
It is highly recommended that you have a specific "design" or a "look" in mind. Once this has been achieved, we can then VE the specifications for alternate methods and materials should your initial budget not support the renovation design.
Does that mean the architect or designer went overboard on the materials? Not necessarily. The designers were doing what the owner requested in looking to utilize quality materials for a distinctive finish. The key to realizing the ultimate savings is to bring lower cost options to the table that would not compromise the quality and aesthetics of the design intent.
Larger renovation projects often involve creating Sample Rooms that might better define the original and oftentimes alternate specifications. This is a great opportunity to discover any "hidden construction or permitting/inspection issues" that may not have been identified during your initial budgeting efforts. This process will also afford you the opportunity to see and touch your new look and has been very productive in developing a successful marketing tool as well.
Lastly, be sure to look at the schedule impacts with any added material lead-times and availability of the VE efforts, especially if you are using overseas resources. Also take a hard look at the product warranties. Are there any concerns with the installation? Just because the material costs less, doesn't necessarily mean that it will save you money. You might very well save a few dollars on the material, but pick up another fee on added labor for assembly or installation. Look at the maintenance and serviceability of the items. Can you readily procure replacement parts, or does it require a specialist to service it? All of these items need to be taken into consideration before you make a committed decision. If material is procured from overseas, you might be looking at a hefty material deposit up-front.